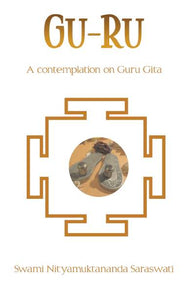 It is a ´Niagara` of deep contemplation coming so naturally and effortlessly, that the writer disappears in the writing.
It is a joyful journey to find that inner voice was humming in these contemplations. The cream of the Guru Gita is brought out in this work.
I recommend every seeker of truth to go through these pages and get the benefit of the Guru Gita through Swami Nitya`s contemplations.
from the forward by Swami Anubhavananda